Last Sunday marked the beginning of football season, also known in our house as Chili season, so we made about 6 lbs of Chili to kick it all off. I am pretty sure that Scott and I make some of the best Chili around, so I feel absolutely obligated to share our "secret" recipe.
2 lbs ground beef
1.5 lb hot italian sausauge
2 Large Cans of Chili Beens
2 large Cans of petite diced tomatoes
3 Cans Kidney Beans
2 onions
2 green peppers
2 jalepenos
2 boxes of 5 Alarm Chili Seasoning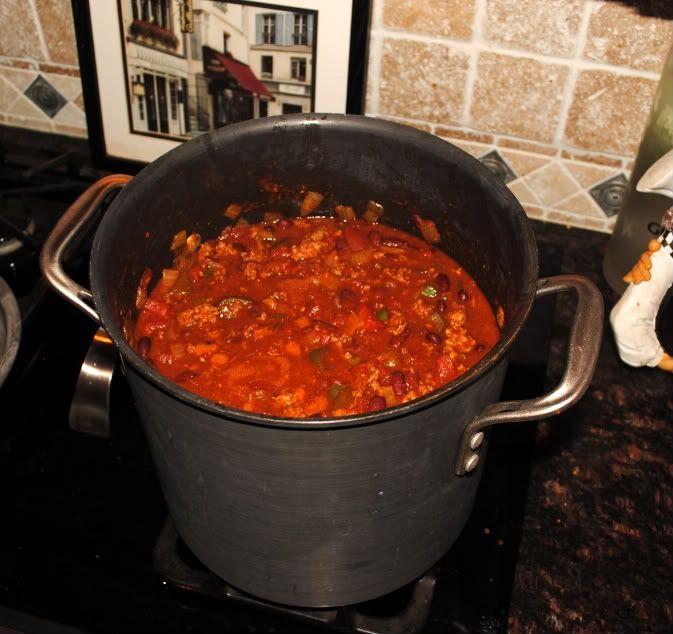 And all the fixings!
I serve my chili over pasta with cheese, sour cream and jalepenos. Come to think of it, I serve just about everything with cheese, sour cream and jalepenos.